House hunting can be a fun and exciting experience. However, as you enter into the process of purchasing a new home, it is crucial to ensure that you are making an informed decision. One of the essential steps in the home-buying process is the home inspection.
Hiring a certified home inspector, with years of experience, can save you from potential pitfalls and disappointment down the road. In this blog, we will discuss the importance of hiring a certified home inspector and how it can help you make a more informed, cost-effective decision.
Understanding the Role of a Certified Home Inspector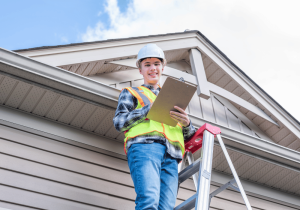 To begin with, a certified home inspector is a professional who examines a property's physical condition. They analyze the structure of the home, take note of any wear and tear, as well as identify potential future problems. This inspection could reveal safety hazards, serious operational problems, and visible deficiencies that could affect the value of the property. They will also provide incredible insights into possible costs of upkeep, future repair, and replacement.
Get to Know the Property Better
Home inspections enable you to know the condition of the property better and understand its strengths and weaknesses. This information is critical since it can help you decide whether a home satisfies your needs and suits your budget. A qualified home inspector can pinpoint visible and unforeseen issues that can impact the home's future value. It can also help you get a clearer understanding of the home's overall condition and be better prepared to budget for potential repairs.
Protects Your Investment
Buying a home is undoubtedly a significant investment in time and money. Missing crucial issues in a home inspection can result in costly repairs down the road. While a home inspection may cost some money upfront, it can save you lots of money in the long run. Home inspectors are trained to look for issues that may lead to significant repair costs, such as water damage, mold, or issues with the home's foundation.
Negotiation
A home inspection report can be a valuable tool during negotiations with the seller. If issues are identified, they can be used to renegotiate the purchase price or request repairs. The inspection report may indicate issues that you can ask for a reduction in the selling price or in the worst-case scenario, cancel the agreement altogether.
Lastly, buying a home can be a daunting process, and it is easy to overlook important details in the excitement of home-hunting. A certified home inspector can uncover any potential issues and provide peace of mind knowing you are making a well-informed decision. You can move into your new home with confidence, knowing that you have had a qualified professional analyze the property and report any potential concerns.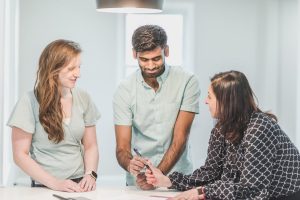 Hiring a certified home inspector before buying a home is a crucial step in the home-buying process. It provides valuable insights into the home's overall condition, and can save you from significant repair costs in the future. It can also be an excellent tool for renegotiation and give you peace of mind knowing that you have made an informed decision. Do not skip this critical process. Instead, invest in hiring a certified home inspector.