When you are buying a home or if you already own your property, one of the most important things that you will do is have it inspected. This is to ensure that there are no major problems with the property that you are not aware of. So, how long does a home inspection take? Let's discuss the average length of time for a standard home inspection. Keep in mind that this may vary depending on your location and the size of the property.
Average Home Inspection Duration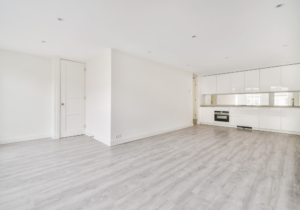 For a single home inspector, a complete home examination of a 2000-square-foot house takes roughly 2 to 3 hours. For every 500 square feet of additional living area, add 30 minutes. Many home inspectors operate in pairs and can complete a thorough assessment in one to two hours.
During The Home Inspection
It's crucial to remember that a house inspection is purely visual. Inside accessible areas of the home, your home inspector will look for observable faults and possible problems. Your home inspector does not move any furniture or other obstacles that could hide significant complications.
A standard examination will look for the following items:
Structural problems

Dangerous situations

Electrical problems

Plumbing problems

Roofing issues

Other potentially dangerous concerns
Home inspectors will also take a close look at the home's heating and cooling systems, as well as the appliances. All of this information will be compiled into a detailed report that you will receive after the inspection is complete.
After The Home Inspection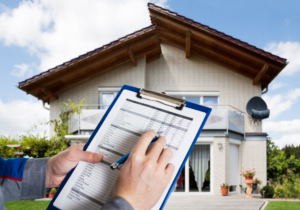 Most home inspection reports are delivered within 24 hours of the completed examination. Your real estate agent or the seller's agent should be given a copy of the report as soon as it is finished. Once you have reviewed the report, you can decide how to proceed with your purchase. If there are no major problems with the property, you can move forward with confidence. If there are significant issues, you may decide to walk away from the deal or renegotiate with the seller. In some cases, you may be able to ask the seller to make repairs before you finalize the purchase.
Who Pays For a Home Inspection?
While the cost of a home inspection varies depending on the size and location of the property, you can expect to pay between $300 and $500. In some cases, the buyer pays for the inspection while in other instances, the seller covers the cost. It's important to discuss who will be responsible for paying for the home inspection before moving forward with the purchase. Not all purchasers are willing to accept a report that has been paid for by the seller. In reality, experts advise buyers to select their own inspector. A.L. Home Inspections can provide reliable and professional home inspection services for your property.
No matter what, a home inspection is always recommended and is an essential step in the home-buying process. It gives you peace of mind and allows you to move forward knowing that you are fully informed about the condition of your property.