A home inspection is a visual examination of the physical structure and systems of a house. The inspector looks for defects or problems that could affect the safety, structure, or livability of the home. Home inspections are typically performed by a licensed home inspector who has been trained to look for these issues. Read more to learn about the inspection process and questions you should ask.
How do I choose a home inspector?
When you're ready to schedule an inspection, ask your real estate agent for recommendations. You can also search for home inspectors online. Once you've found a potential inspector, be sure to check their credentials and read reviews from past clients. A.L. Home Inspections has many positive client testimonials and years of home inspection experience in the forest city.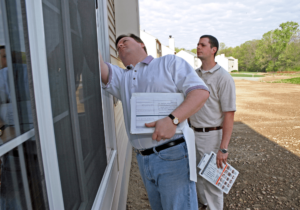 Once you've selected an inspector, the company will come to your home and examine its various systems and components. The inspection will take several hours, during which the inspector will take notes and photos. After the inspection is complete, the inspector will provide you with a written report detailing any issues that were found. This report can be used to negotiate repairs with the seller or to help you make an informed decision about whether to buy the home. 
What do home inspectors check for?
Home inspectors will check for any safety hazards, such as trip hazards, exposed electrical wiring, or gas leaks. They will also look for signs of water damage, structural problems, and pest infestations. In addition, home inspectors will test the home's HVAC system and appliances to ensure they are in working order. Here are some other things that a home inspector will examine:
Electrical outlets

Water pressure

Smoke detectors

Carbon Monoxide detectors

Doors and windows

Heating and air conditioning systems

Home appliances

Pest infestation

Structural damage

Foundation

And much more
As you can see, a home inspection is a thorough examination of the home. It's important to have an inspector you trust to help you make an informed decision about buying a property. 
What should I do now?
Attend the inspection

Thoroughly go over the report
What if the home inspection fails?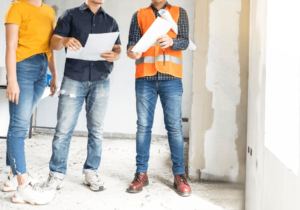 If the home inspection fails, you may be able to negotiate with the seller to have them fix the issues that were found. If the seller is unwilling to make repairs, you may decide to walk away from the deal. A.L. Home Inspections has years of experience and is committed to providing quality service. Contact us today to schedule an inspection in London, Ontario, or surrounding areas.