As a homebuyer or owner, it's important to know what types of inspections are available to you. There are many types of home inspections available for interiors and exteriors. Your property might need a home inspection when you are buying or selling. Some people also get a home inspection to increase the value of their home and get peace of mind. Keep reading to learn more about the kinds of home inspections we offer in London, Hamilton, and surrounding nearby areas in Southwestern, Ontario.
Purchasing a Home or Property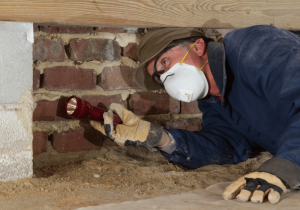 When buying a property, it's important to get an inspection done so you know exactly what condition the home is in. Home inspections can tell you if there are any structural issues that need to be addressed or repaired. A home inspector will also check for plumbing and electrical problems, as well as signs of moisture damage, mold growth, pest infestations, and other potential issues. This inspection is especially important if the property is older or has been neglected over the years.
Pre-Listing Home Inspections
If you're selling your home, a pre-listing home inspection can help make sure your house is ready to show potential buyers. It will reveal any major flaws that need repairing before putting it on the market. This allows you to make repairs before potential buyers come in and spot them, thus ensuring that the selling process goes smoothly.
Radon Testing
Radon is an odorless, invisible gas that can be found in very small amounts inside homes. It is known to be a carcinogen, so it's important to test for radon levels if there is any concern about its presence. If levels are too high, special methods must be used to reduce the amount of radiation present in your home. Our team will provide you with reliable and accurate results so you can take the necessary measures if needed.
Thermal Imaging Inspections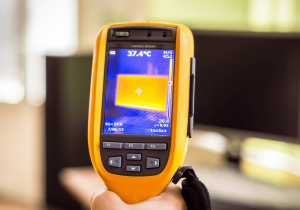 Thermal imaging inspections utilize specialized equipment to detect changes in temperature that could indicate underlying problems or defects within the home. This can help identify issues such as water damage, electrical problems, and structural defects. It's a great way to uncover any potential issues without having to open up walls or dig through the foundation of your home.
Lead Testing
Lead-based paint was used in many homes throughout the 20th century and is still present in some structures today. It can be dangerous if ingested or inhaled, so it's important to check for lead-based paint if you are buying an older home. Our team will perform tests to identify any areas of your home where lead may be present.
Asbestos Testing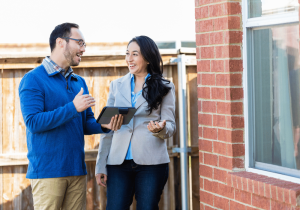 Asbestos is a naturally occurring mineral fiber, which was commonly used in insulation materials and other products until the late 20th century. It can cause serious health problems if it is disturbed or inhaled. Our team will perform tests to detect asbestos and provide advice.
These are some of the many types of home inspections that we offer in London, Hamilton, and surrounding areas in Southwestern Ontario. To learn more about our services or schedule an inspection, contact us today. We look forward to helping you make sure your property is safe.